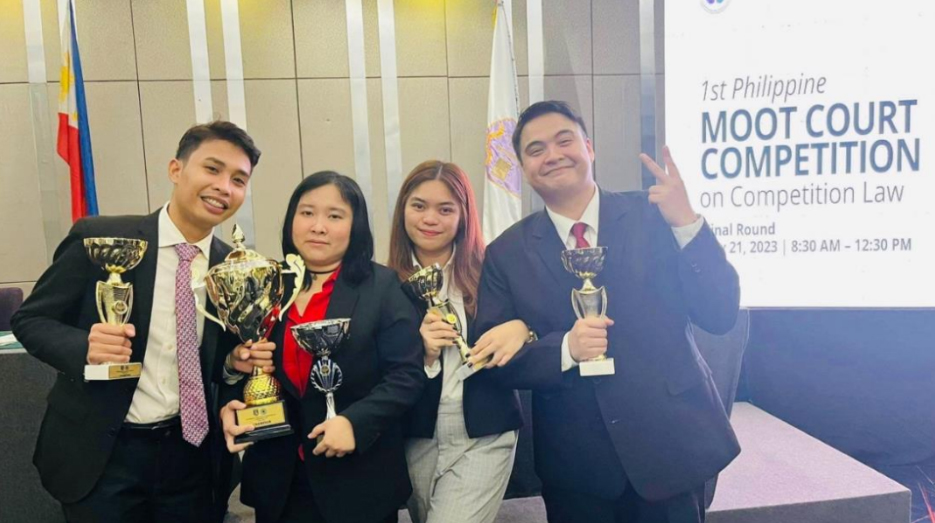 The SSC-R Law Moot Court Team bagged the championship title in the first ever Philippine Moot Court Competition on Competition Law on July 21, 2023.
The SSC-R Team defeated San Beda Alabang in the final round and bested 15 other teams in this national moot court competition. The event is a joint partnership of the Legal Education Board and the Philippine Competition Commission.
Ms. Haidee Amabel Uy was announced as the general and the Final Rounds Best Mooter. The team is composed of: Haidee Amabel Uy (Oralist 1), Darius Vien Darunday (Oralist 2), Abram Andrew Lumpang (Oralist 3), and Chrysill Ariza Valencia (Head Researcher) The Sebastinian Community is extremely proud of your achievement.