As a valued member of our alumni family, we are conducting a project aimed at getting to know our alumni and understanding their experiences post-graduation. We believe that your input and insights will play a crucial role in helping us enhance the alumni experience and maintain a strong connection between our graduates and the school. Rest assured that your identity will be kept in confidence and the data gathered will be utilized for the stated intentions only. We look forward to hearing from you! Bravo Baste!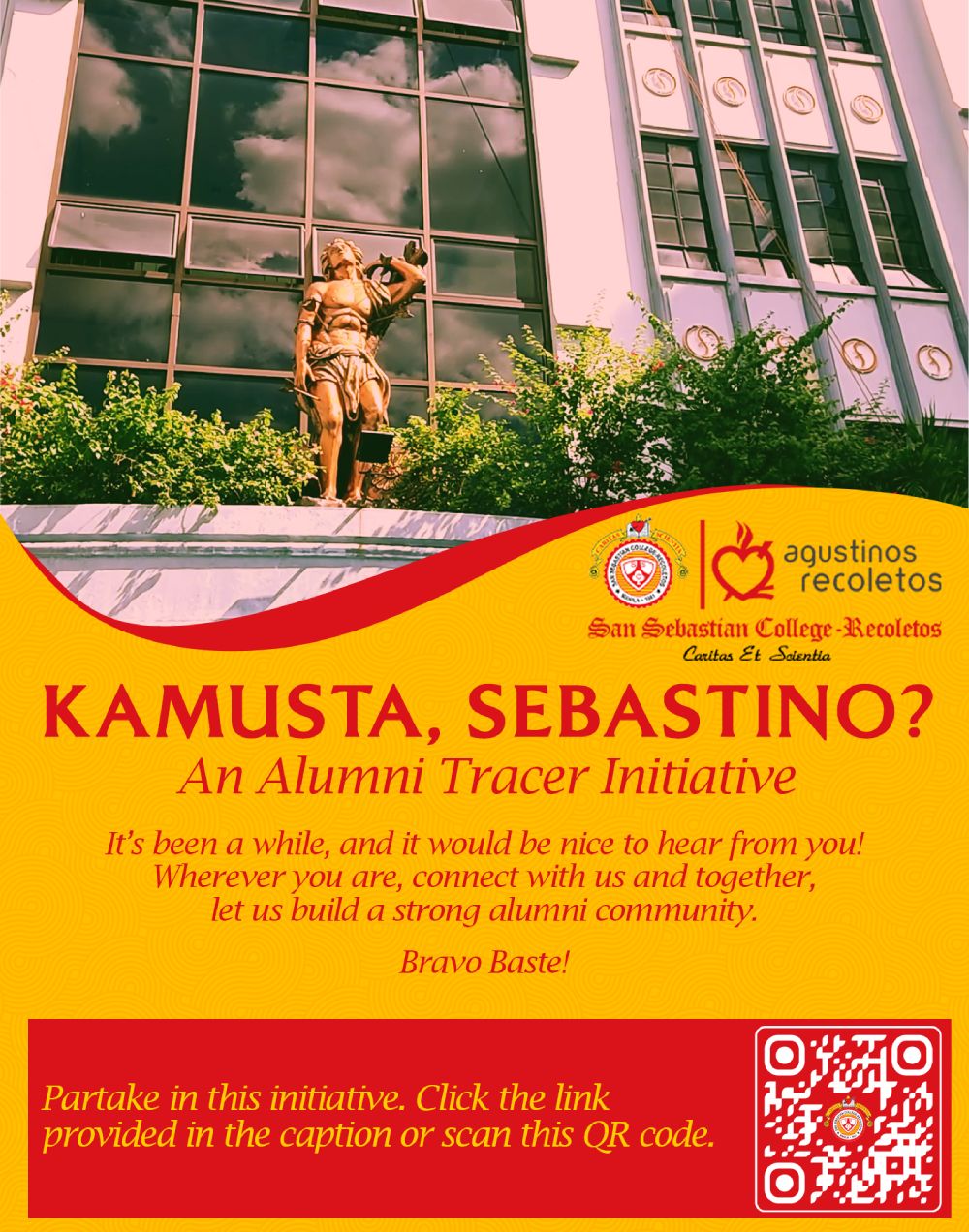 San Sebastian College-Recoletos
Alumni Associations, Inc.
William K. Go
Raul E. Panganiban
Antonio C. Somera
Noel C. Estanislao
Jose T. Tan Jr.
Joseph Rene M. Leopando
Peter G. Cuntapay
To provide organized alumni assistance to San Sebastian College-Recoletos Manila in the up-grading of its educational standards and in the fulfillment of its mission as an educational institution. Towards this end, the association shall endeavor to raise funds for the establishment of various scholarships and professorial chairs; to foster the spirit of camaraderie and mutual assistance among its members; to promote the study, affirmation and propagation of the Catholic Doctrine and ecumenism as applied to the realities of day-to-day life.
To assist San Sebastian College Recoletos in its efforts towards a more effective participation in the process of national development. For this purpose, the association shall endevour to establish a continuing dialogue and exchange of insights with the academic community for mutual development and progress.
To establish an efficient placement bureau for the purpose of assisting SSC- R college graduates and other alumni in their respective fields of specialization and endevour.
Landline Number: 87348931 to 39 loc 164
Email Address: alumni@sscrmnl.edu.ph