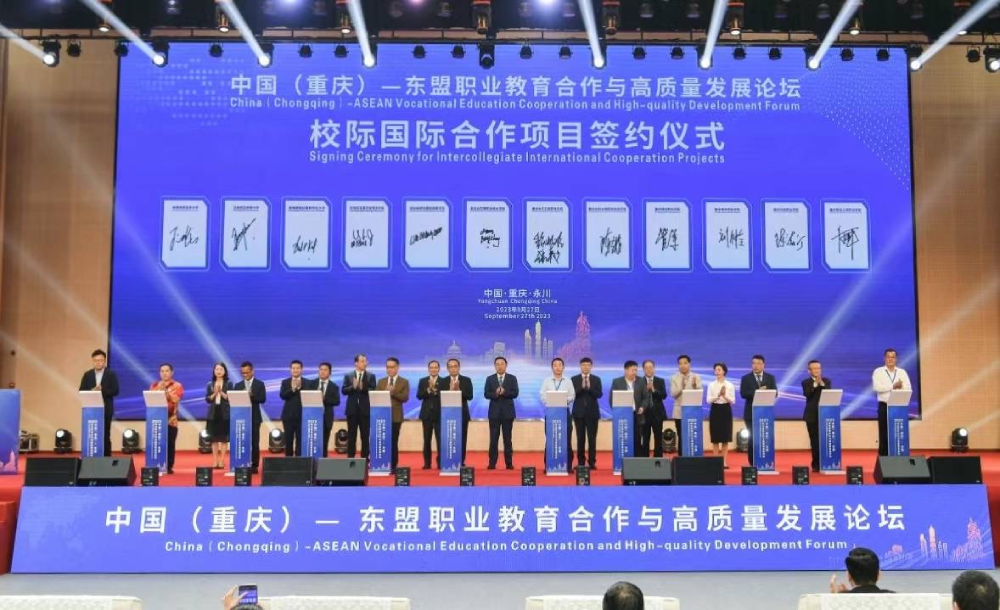 San Sebastian College-Recoletos, Manila (SSC-R) inked a memorandum of agreement for international cooperation projects during the ASEAN Vocational Education Cooperation and High-Quality Development Forum held at Chongqing College of Science and Creation, in Yongchuan, Chongqing, China last September 27, 2023.
The forum which aims to strengthen exchanges and cooperation on vocational education and international cooperation between China and ASEAN and to promote the construction of the New International Land-Sea Trade Corridor was participated by select colleges and universities from Singapore, Malaysia, Laos, Cambodia, South Korea and The Philippines.
SSC-R Manila was represented by Dr. Rodrigo F. Ponce Jr., Dean of the Institute of Graduate Studies and Director of ETEEAP along with Mr. Narciso D. Valeriano Jr., MCM, Head of the External Affairs Office.
The SSC-R delegates had also visited Chongqing College of Finance and Economics and Chongqing City College to participate in fora, networking and benchmarking activities.