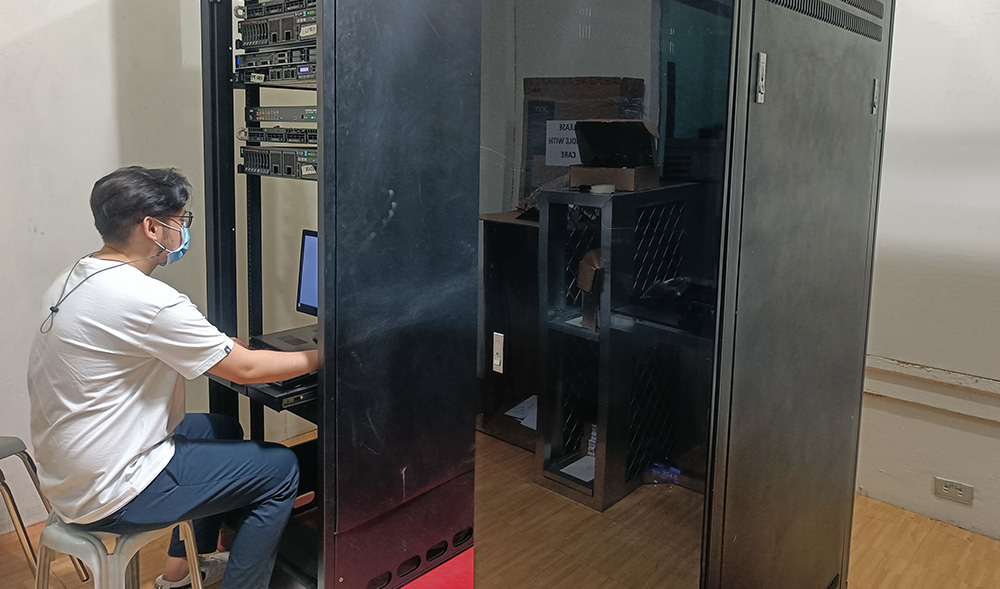 The Information and Communications Technology Department is committed to be:
A quality technology service support to San Sebastian College – Recoletos
A center for management, operation, and development of the technology for San Sebastian College – Recoletos
A promoter of responsible digital citizenship among members of the San Sebastian Community
The Information and Communications Technology Department is committed to:
Provide the optimum technological services and support to all offices of San Sebastian College – Recoletos
Continuously update the institution with technological services and developments that will best provide excellent programs and applications to the academic and non-academic departments.
Keep technology services of the institution morally free, intellectually enlivening and spiritually enriching
Operational and Developmental Functions
To provide technical solutions to recurring problems arising from the Student, Faculty Members and staff before, during and after online classes and meetings.
To prepare and assist all academic departments in their online classes and meetings using google workspace for education, Microsoft 365 for education A3 and Zoom Meetings for Education.
To facilitate trainings or learning activities for Students, Faculty Members and staff in collaboration with academic departments and partners.
To implement and monitor the Information system, Registrar system, Accounting system, Payroll system, and Attendance Monitoring system.
To make SSC-R a Wireless Connected campus so as to provide the faculty and staff easy access to information and to facilitate enrollment procedures.
To ensure high–speed, reliable network infrastructure to meet the academic and research requirements of the institution.
To maintain and secure all ICT assets and equipment up to date (computer laboratories, office computers, servers, switches, and routers)
To draft an annual consolidated budget for the ICT needs of the whole institution.
To systematize technical support in all offices and laboratories of SSC-R
To review and evaluate all ICT business-related transactions of other second parties with SSC-R.
ICT Administrators and Staff (Organizational Structure)
Rev. Fr. Henry H. Santiago, OAR
Director for Information and Communications Technology
Frederick Andrew M. Zamora, MIT
Supervisor, Information and Communications Technology
Joseph Medel A.
Bautista, MBA
Jose Nathaniel G. Nengasca
How to access your SSC-R Email